Demi has been desperate to get the world to see her as she is, and finally she was able to send us some photos of her since she transitioned.
Since being transferred to Edna Mahan, Demi has had no problem getting the gender affirming items she is entitled to as an inmate in the state of New Jersey.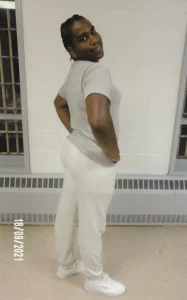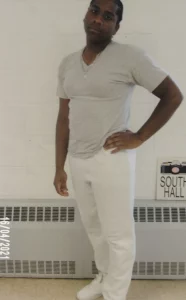 Demi said she's got some writing she's been working on. Her mail was being withheld without her knowledge for a little while, but her mail privileges have been reinstated.
She sounded in good spirits on the phone. She has been working with the Attorney General's office on a class action lawsuit involving the treatment of transgender inmates in the NJ Department of Corrections.
She's also been worried as of late about the discussions of shutting down Edna Mahan. While she obviously abhors the abusive treatment by the corrections officers, she says that the campus itself is rather nice relative to other prison complexes.
She hopes the state can come to a resolution that doesn't result in crowded prisons where largely the same abusive behavior persists. Demi and her fellow inmates encountered largely the same abusive treatment at South Woods.
Things seem to be moving in the right direction, however, and it seems the state has given her voice a bit of a listen.