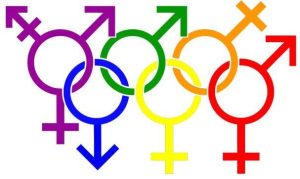 Demi has always known she feels feminine. However, until this year, no one else knew. Being locked up in a men's adult prison since the age of 16, Demi had to stay closeted, and was able to do so for nine years.
Last year, however, she was outed as gay by the prison staff. She chose to rise above their attempt at humiliating her by deciding to transition. She was elated when she got the diagnosis of Gender Dysphoria from the prison psychologist allowing her to start hormones. However, because of restrictions on prisoner transport due to COVID, she isn't able to visit an endocrinologist which she needs to do because she has diabetes.
Justice For Demi has assembled a legal team to represent Demi in her fight for necessary medical care. We will be sending a polite email to the prison warden to remind them of their constitutional duty to provide necessary medical care under the 8th Amendment.
Celebrate Pride with Demi
While we wait for a response, we are asking all of Demi's allies to write her letters of love and support as she begins her journey to live as the gender non-conforming person she truly is. It is incredibly lonely inside a prison and even more so for someone who avoids joining gangs and is LGBTQIA+ in a men's prison. You can write to her at:
Demetrius Minor #494475E
215 S. Burlington Road
Bridgeton N.J 08302
Feel free to send letters, cards, soft back literature, and anything else you think will give her the best coming out for Pride. Apart from obvious rules about contraband, discussing illegal activity, and urging revolt within the prison, you also can't include anything that uses glue.
Since we are concerned about nefarious actors posing as supporters to entrap Demi into saying something she doesn't mean, Demi has agreed to allow us to vet all incoming communications from people she doesn't know. If you would like a response from Demi, email info@justice4demi.org