I'm Sorry. I know its been a while since we last spoke.
I miss you terribly. You raised a good man, Mom. You really did. Not a day goes by that I don't think about you or how you left this earth. I never had an opportunity to say goodbye and it haunts me daily.
Although I am no longer in foster care or suffering the abuse, I have been transferred to another system designed to break and destroy me. I am in prison. Mom, they don't care about the plights I went through or the abuse; they have thrown me away. They act as if I'm not worthy of redemption. Instead they think I'm a monster and a super predator. This system is corrupt, Mom, and instead of correcting the youth being loaded in, they're abusing them and putting them in worse conditions. The fact that I am in prison is not your fault or anyone else's. I am so sorry. I take responsibility for my actions that led to me being in prison. I now spend everyday doing better and trying to be the best that I can be.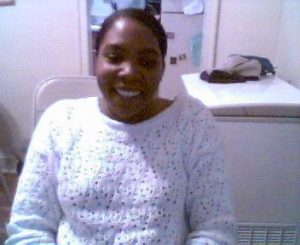 Thank you. You taught me how to be a man. To stand up even when others around me were not standing. You worked hard to ensure I had clothes on my back and food in my stomach. There is never a moment when I forgot how good of a mother you were to me.
It's been more than ten years since some savage took you from me. Mom, I've finally forgiven him. I realized that if you were still here you would want me to forgive him. Once I forgave him, I felt a huge weight lifted off of my spirit. You always knew best.
Much to my own detriment, I buried so much throughout my years of abuse. Mom, I no longer hold in all of my emotions. I have begun advocating for youth—particularly, those who are going through experiences similar to mine. Mom, the young just need to be heard and understood. Kids make mistakes and, often times, do not consider or appreciate the consequences that come along with them. This is why I have started an organization in honor of you and grandpop. We seek to help heal damaged youth and assist the efforts of struggling single parents.
I just want to thank you for everything, Mom. Thank you for all you have done for me. Thank you for believing in me. Thank you for caring about me. Most importantly, thank you for loving me when I felt no one else did .
Your love endures.